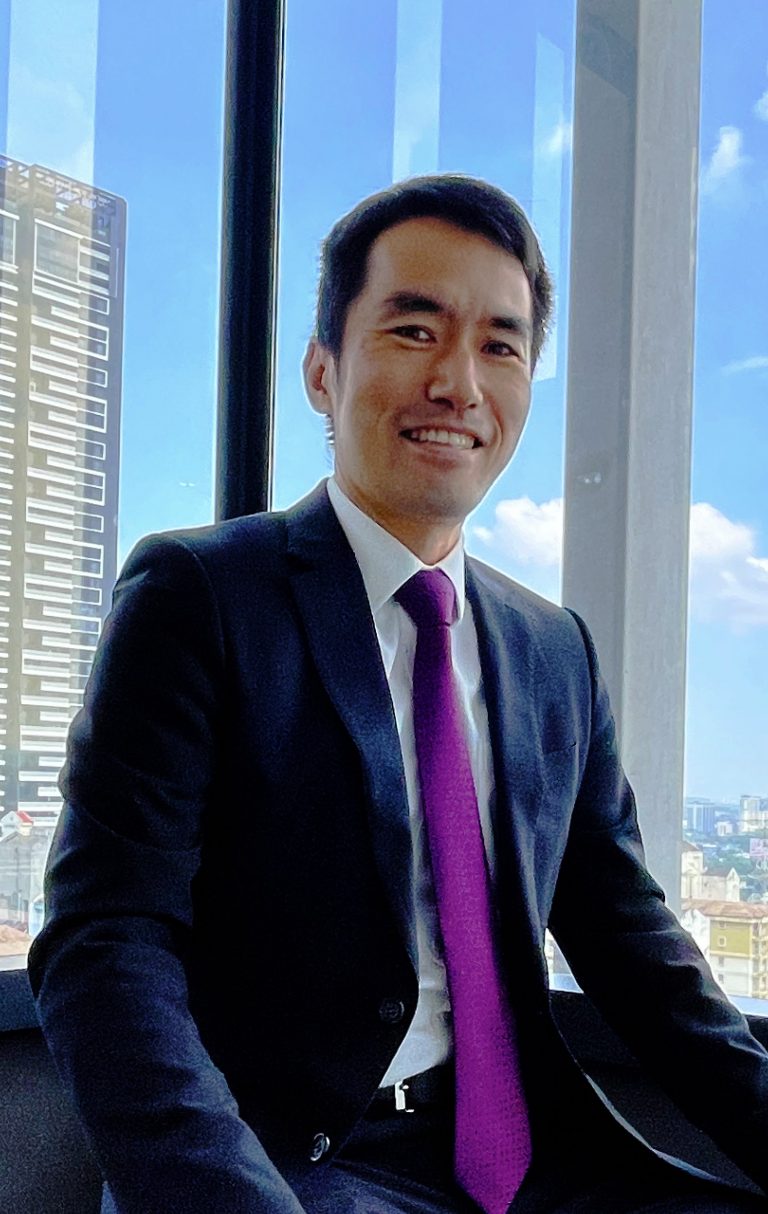 In 2015, he came to Malaysia. In 2017, he started LIKEARISINGSUN, an M&A advisory and consulting firm, and became independent. He provides advisory support for all phases of M&A, including deal sourcing, M&A execution, and PMI. In addition, as a Japanese attorney at law, he has been providing a wide range of support for Japanese companies' activities in Malaysia, including various corporate legal matters, litigation and disputes in the areas of personnel and labor affairs, etc., in cooperation with a Malaysian law firm. Graduated from the University of Tokyo Faculty of Law, Chuo University Law School (Juris Doctor), and Duke University School of Law (LL.M., Graduation Speaker).
Su May joined Likearisingsun Group of companies as Senior Advisor to support cross-border transactions between Japan and Malaysia.

Prior to this, Su May was appointed by Bursa Malaysia Berhad ("Bursa Malaysia") as Executive Vice President, Listing Development back in June 2019. She was responsible to enhance the fundraising ecosystem, making it a conducive platform for IPO aspirants and public listed companies to raise the funding required via capital market solutions. During her tenure there, Su May promoted both primary and secondary listings & fund-raising activities on Bursa Malaysia and the Labuan International Financial Exchange.

Prior to joining Bursa Malaysia, Su May was heading the Investment Banking Department at MUFG Bank (Malaysia) Berhad where she was responsible to help the Bank to diversify and grow its business in investment banking via debt capital markets products, securitization, project finance, export credit agency financing solutions as well as identifying opportunities of mergers and acquisitions targets to buy-side investors from Japan. 

Su May began her career in investment banking in 1997 and brings with her more than 20 years of investment banking experience having served in senior positions in several Malaysian top financial institutions.  

Su May holds a Bachelor of Science (Economics), First Class Honours majoring in Economics and Management Studies from University of London.
Razif specializes in private equity and corporate finance. He holds a Bachelor of Science in Management Science from Purdue University, USA, and began his career in the corporate finance department of Investment Bank, working in M&A, IPOs, RTOs, and capital raising. He was in a private equity firm based in Singapore, where he was involved in research and carrying out investments into late stage tech unicorns. Prior to that, he held the position Chief Executive Officer for an education company in Kuantan, Malaysia. Since joining LIKEARISINGSUN in 2020, he has been involved in all stages of M&A deals, including sourcing potential deals, preparing various documents, conducting valuations, market research and business analysis, and leading the M&A team with deep and detailed analysis.
After Ritsumeikan University (Faculty of Law), She worked for an engineering company in general affairs, in-house training, and creation of CAD drawings for power plant. Later, she obtained a qualification as a clinical artist at Kyoto University of Arts (coursework) and worked in children's painting classes, at a general hospital, and as an advisor for children's English teaching materials. She has experience of living in Kuala Lumpur, Tokyo, Kyoto, Kobe and Damanhur(Egypt). Since joining LIKEARISINGSUN in 2019, she has been involved in a wide range of activities including company formation support, visa acquisition, setup support, documentation and sales activities, and management of internship students.
Ezra holds a Bachelor of Laws from the University of Liverpool, UK . Malaysian Lawyer. He has extensive experience in civil litigation, real estate and corporate matters. He has worked in law firms in Malaysia. As in-house lawyer for Aeon Co. (M) Bhd., he has provided legal advice and strategic solutions on corporate law relations, contractual relations, trademarks and other intellectual property, lease agreements, and compliance. Fluent in English, Chinese and Bahasa Malay. He joined LIKEARISINGSUN in January 2021, and as lead a counsel, is currently handling a wide variety of cases in a wide variety of industries, including litigation matters and contract practice.
"Whistleblower & s.17A Malaysian Anti Corruption Commission Act 2009" Seminar (May 2021)
"Understanding of Contract Law" Webinar (June 2021)
"Basic Understanding of Contract" Webinar (December 2021)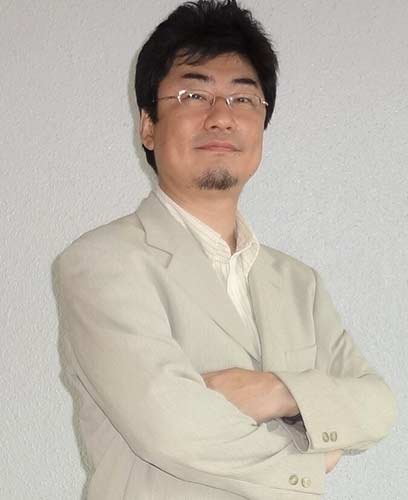 Yukihisa joined Recruit Co., Ltd., the largest HR company in Japan in 1987 and has been consistently involved in new business start-ups for 16 years. He was involved in the launch of "Hot Pepper" (Japan nationwide free town information magazine) in the Kobe and Osaka areas, and as the first editor-in-chief of each region, he also appeared as a commentator on local TV and radio programs.

Since he moved to Malaysia in 2003, he has also worked as Managing Director at Sakura Recruit(Founder CEO) and Unlock Asia (COO) for the past 18 years, and through his recruiting and business consulting businesses, he has supported local Japanese companies in building their human resources and organizations, and in attracting and establishing new companies from Japan. In 2013, he was featured in the Asahi Newspaper's Sunday edition (GLOBE), and on the NHK-BS1 television program "Global Debate WISDOM," where he shared his background on "Japanese youth moving to Asia" with Ian Bremmer and Noriko Hama. In 2014, he was introduced as one of the "100 Japanese people who won in Asia" in "AERA magazine".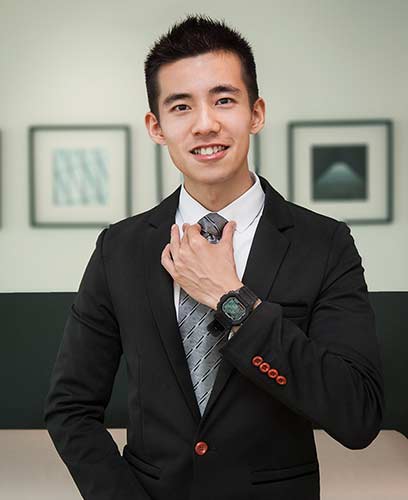 Martin holds a Degree in Law (LL.B.) from Northumbria University, UK. His drive lies behind all things tech, with a deep focus on cybersecurity. Organized the "LexTech Conference 2017" and "LexTech Conference 2018", Southeast Asia's first ever legal technology conference, for 2 consecutive years. He was the lead IT officer for multiple organizations, including Malaysian law firms GLT Law and Lee & Poh Partnership. Co-founder of digital company secretary platform MISHU. Joined LIKEARISINGSUN in 2021 to be an IT security expert. He is in charge of IT for the entire group and also supporting our clients for the establishment of IT security systems.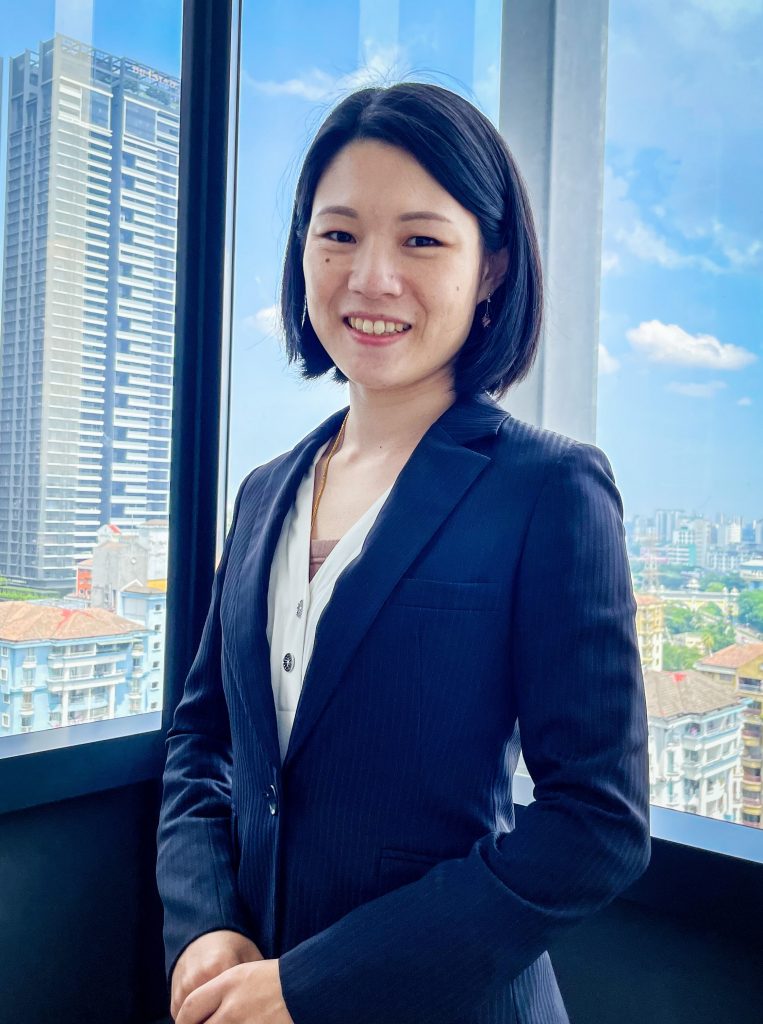 Chief Admin Officer cum Senior Consultant
After graduating from Kyushu University with a degree in Economics, Shiori worked in corporate sales division at Mizuho Bank. After staying in Singapore through a work holiday program, she came to Malaysia in 2013. She was involved in store operations and financial management as a director of a company that operated indoor kids playgrounds. She also participated in the launch of a water park business at the same company. After taking maternity and childcare leave, she joined a Japanese retail support company as Finance Manager and experienced Malaysian accounting practices. She joined LIKEARISINGSUN in 2022, utilizing her experience in management and financial operations in Malaysia. She is not only responsible for general affairs, human resources, and accounting related matters in our group, but is also deeply involved in M&A related transactions and various consulting projects.
Analyst
Attorney-at-law qualification in Malaysia
Daryl Khor read law at the University of London (External Programme) and graduated in 2013 with a Bachelor Degree in Law (Honours). He went on to complete the Certificate of Legal Practice (CLP) in Brickfields Asia College in 2014. He thereafter chambered with Messrs Chong + Kheng Hoe (formerly known as Messrs Kheng Hoe) and admitted as an Advocate & Solicitor in 2015. Subsequently he continued his practice in the same firm until 2020. His work focuses on civil litigation, construction disputes, arbitration, and adjudication. However, after 5 years of practicing as a lawyer, Daryl decided to have a move from being a litigation lawyer to an in-house legal counsel. He subsequently joined ACE Group where his primary responsibilities include drafting and vetting through legal agreements, providing legal advice to the group and ensuring the business of the group is adhering to the laws. Joined LIKEARISINGSUN as a legal analyst in 2022, utilizing his experience as a litigation attorney and his analytical and business acumen developed as an in-house lawyer.
Associate
Attorney-at-law in Japan
After graduating from Hitotsubashi University School of Law (Juris Doctor) in 2017, Seira worked in a legal department of a major Japanese manufacturer listed on the prime section of the Tokyo Stock Exchange, where she was engaged in contractual and compliance legal affairs and shareholder meeting-related matters. With a desire to further her expertise as a legal professional, she passed the bar exam while still employed, began her legal training in 2021, and registered as a lawyer in April 2022. She Joined LIKEARISINGSUN in May 2022 and came to Malaysia. She is providing a wide range of support for Japanese companies' activities in Malaysia, focusing on legal support. She was a member of the dance club in junior high and high school. Graduated from Chuo University Faculty of Law. She is a member of the Tokyo Bar Association.
After graduating from Yamagata University with a degree in Regional Education, he joined an accounting consulting firm and was stationed in Shanghai, China, where he was engaged in supporting corporate operations of Japanese companies, accounting and financial advisory services, and consulting services. As in Shanghai, China, he had engaged in supporting Japanese companies entering the Malaysian market and providing general support for corporate operations including accounting, human resources, and legal affairs after the entry into Malaysia. With his experience in management and corporate support in Malaysia, he joined LIKEARISINGSUN in 2022. He is mainly engaged in the management of projects for expansion into Malaysia and new business development.
After graduating from Keio University, Fumiko started her career at Central Bank of Japan, and then A.T.Kearney Japan and Rakuten Securities. While working on those finance industries, Fumiko has worked in NGO as pro bono, Living in Peace in 2010 which offer micro finance loan to SEA areas and took part in micro finance study tour in 2012 to visit BRAC in Bangladesh which is the biggest Micro finance institution in the world. Then Fumiko studied Master degree at London School of Economics and Political Science and shifted place to Bangladesh, then started career at BRAC in 2013 and Japanese IT company's offshore management as Country manager. Fumiko finally set up own startup, Bee Informatica Sdn. Bhd. in 2019 in Malaysia which offers digital micro finance, Psychometric assessment platform also human resource community. Also feel passion for M&A and use experience of business development and project management.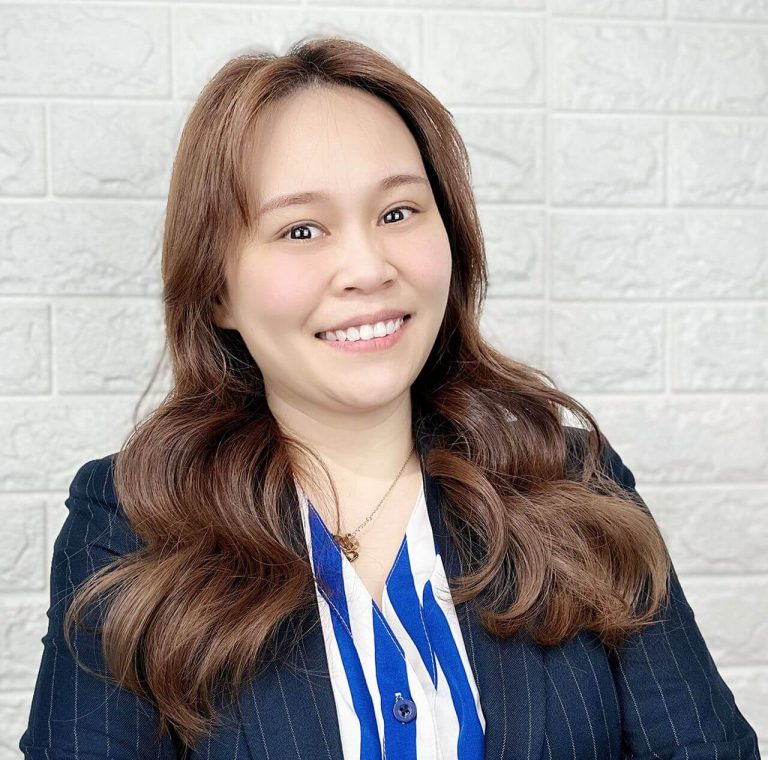 After graduating from University Tunku Abdul Rahman with a degree in Accounting, Alice started her career journey in an audit firm where she was engaged in supporting clients from various industries in providing them with the necessary accounting, audit and tax services. After 5 years, Alice moved on to join an accounting shared service center for an international shipping company as an accounting support team leader for local and foreign country shipping agencies. In the Year 2016, Alice joined another audit firm as an audit senior advisor. She joined LIKEARISINGSUN in Oct 2022, mainly focusing on accounting and human resources services with a passion to be engaged deeply in cross border M&A transaction.
After graduating from Rikkio University with a degree of Sociology, Kyoko started her career in 2013 at one of Japanese Sogo-Shosha that is a trading and investing company. She was engaged in accounting and worked as a Personal Assistant of COO for 5 years under a department doing domestic and international investment and business turnaround. After that she was transferred to HR, and made an effort to infuse with a management policies in employees, and she was mainly involved in planning and operation of internal rules such as evaluation & personnel system, benefit programs, and promotion of women's social advancement. After working for that company for about 8 years, she came to Malaysia in 2021.
She joined LIKEARISINGSUN in 2022, and she is mainly responsible for M&A origination. Now she is committed to support cross-border transactions to become a bridge between Japan and Malaysia.
– Serial biweekly article regarding M&A in Malaysia (Present)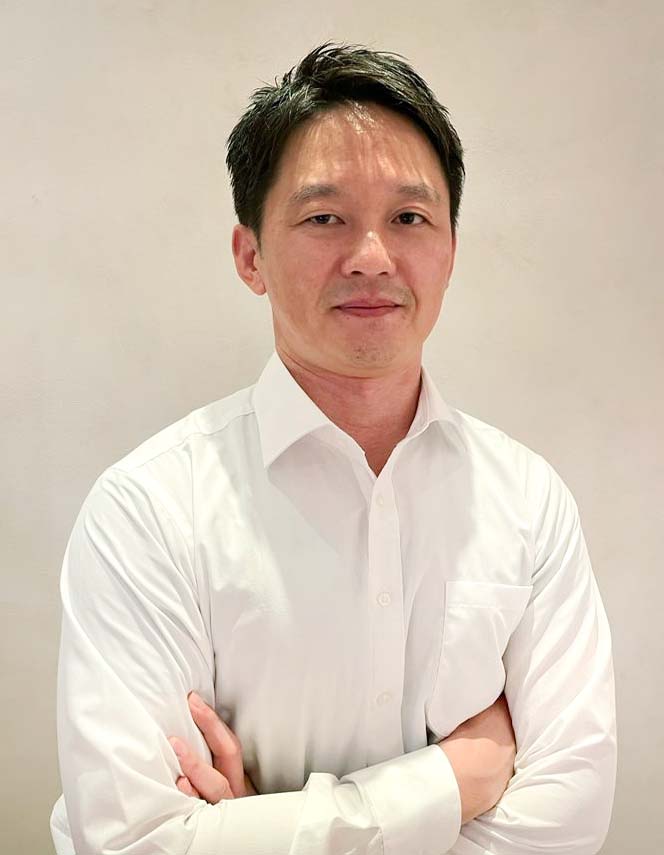 After graduating from Tokyo University of Agriculture with a degree in Agribusiness Management, Yu started his career at a renting scaffolding company of construction equipment as a Sales representative. After twelve years, he was assigned to the renting business in Malaysia as the MD. Through this, he had experienced a wide range of matters including, incorporation, marketing, planning strategy, acquisition of licenses, labor management, new business development, dispute resolution, and liquidation due to the pandemic.
He joined LIKEARISINGSUN in 2022, he is involved in Sales and general support for corporate operations. He aims to make proposals that can solve the business challenges given by every company.