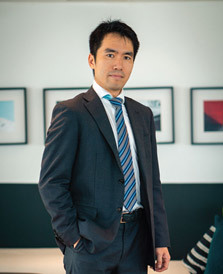 In 2015, he came to Malaysia. In 2017, he started LIKEARISINGSUN, an M&A advisory and consulting firm, and became independent. He provides advisory support for all phases of M&A, including deal sourcing, M&A execution, and PMI. In addition, as a Japanese attorney at law, he has been providing a wide range of support for Japanese companies' activities in Malaysia, including various corporate legal matters, litigation and disputes in the areas of personnel and labor affairs, etc., in cooperation with a Malaysian law firm. A committee of Japanese Chamber of Trade and Industry Malaysia (JACTIM) Management Committee and SME Committee as well as a consultant of the Business Counseling Office. Representative of LIKEARISINGSUN Law Office (Japan) and Beable (Malaysia staffing company). Graduated from the University of Tokyo Faculty of Law, Chuo University Law School (Juris Doctor), and Duke University School of Law (LL.M., Graduation Speaker). A member of the Tokyo Bar Association.
–    Engaged in numerous M&A cases as a bankruptcy trustee assigned by the Court and a rehabilitation debtor agent
–    Represented one of the largest Japanese chemical manufacturers in M&A deal in bankrupt company
–    Represented a Japanese semiconductor trading company in cross-border M&A deal by a US company 
–    Represented a listed car parts manufacturer in a cross-border antitrust case
–    Represented a top Japanese medical related electronics company for crisis management case
–    Represented one of the largest Japanese trading companies in the litigation of the Gulf of Mexico oil spill case
–    Pro-bono works as official defense counsel, representative of refugee application case and legal aid consultant
– Weekly article regarding Covid-19 related issues (NNA, March 2020 – June 2020)
– Serial biweekly article regarding M&A in Malaysia (NNA, July 2018 – present)
– Serial biweekly article regarding legal topics in Malaysia (NNA, September 2016 – June 2018)
– Cross-border Business Revitalization – Case Studies and the Latest Legal Practice Overseas (Shoji-Houme, Co-author, 2015)
– Essential Points of Japan M&A Practice (Shoji-Houme, Co-author, 2015)
– Casebook of Trust Act for law practitioners (Yuhikaku, Co-author, 2014)
– Casebook of business revitalization for law practitioners (Yuhikaku, Co-author, 2014)
– Labor Practice Guide for Company-Dismissal and Retirement (Shoji-Houme, Co-author, 2014)
– Overview of Recent Chapter 15 Cases (Jigyosaisei to Saiken Kanri, Japanese translation, 2010)
–    "Labor law related issues in Malaysia" (Bank of Mitsubishi UFJ, June 2016)
–    "New Companies Act in Malaysia" (Ichika-Kai Association, October 2016)
–    "New Companies Act in Malaysia" (Bank of Mitsubishi UFJ, November 2016)
–    "New Companies Act in Malaysia" (Bangi MD Association, November 2016)
–    "New Companies Act in Malaysia" (JACTIM Perah branch, January 2017)
–    "New Companies Act and M&A in Malaysia" (Nikin-Kai Association at Johor, April 2017)
–    "New Companies Act and  M&A in Malaysia" (Bank of Mitsubishi UFJ, May 2017)
–    "Labor law related issues in Malaysia" (JAC Recruitment, May 2017)
–    "Labor law related issues in Malaysia" (Sansui-Kai Association at Penang, July 2017)
–    "M&A in Malaysia" (Ichika-Kai Association, March 2019)
–    "Legal Basics for Startups and Entrepreneurs"(Sunway University workshop, December 2019)
–    "M&A by Japanese companies in SEA" (CLSA Securities Japan Co., Ltd., February 2020)
–    "Legal issues related to management of subsidiary in Malaysia" (JACTIM, March 2020)
–    "Business launch support and cross border M&A in Malaysia" (Seminar for legal trainees in Japan, May 2020)
・『今後顕在化するリスクへの対応と経営責任』(ベルジャヤ・ソンポ主催セミナー)(2020年5月)
–  "M&A trend of Japanese companies in Malaysia" (LIKEARISINGSUN, June 2020)
–  "M&A opportunity under Covid-19" (Aleevar Consulting, June 2020)
–  "Special considerations for M&A in a pandemic world: the South East Asian perspective"
(Dentons Rodyk及び弊社共同ウェビナー)(2020年7月)
-  "Amendments to Bribery Regulations in Malaysia" (Seminar for Berjaya Sompo Insurance, October 2020)
-  "The risk and way of prevention of having only one person able to carry out a specific role" 
(Joint Webiner by Pasona and LIKEARISINGSUN, August 2021)
-  "One Stop Service – From A Single PC to M&A" 
(Joint Webiner by KDDI Malaysia and LIKEARISINGSUN, Septemeber 2021)
Razif specializes in private equity and corporate finance. He holds a Bachelor of Science in Management Science from Purdue University, USA, and began his career in the corporate finance department of Investment Bank, working in M&A, IPOs, RTOs, and capital raising. He was in a private equity firm based in Singapore, where he was involved in research and carrying out investments into late stage tech unicorns. Prior to that, he held the position Chief Executive Officer for an education company in Kuantan, Malaysia. Since joining LIKEARISINGSUN in 2020, he has been involved in all stages of M&A deals, including sourcing potential deals, preparing various documents, conducting valuations, market research and business analysis, and leading the M&A team with deep and detailed analysis.
After Ritsumeikan University (Faculty of Law), She worked for an engineering company in general affairs, in-house training, and creation of CAD drawings for power plant. Later, she obtained a qualification as a clinical artist at Kyoto University of Arts (coursework) and worked in children's painting classes, at a general hospital, and as an advisor for children's English teaching materials. She has experience of living in Kuala Lumpur, Tokyo, Kyoto, Kobe and Damanhur(Egypt). Since joining LIKEARISINGSUN in 2019, she has been involved in a wide range of activities including company formation support, visa acquisition, setup support, documentation and sales activities, and management of internship students.
Ezra holds a Bachelor of Laws from the University of Liverpool, UK . Malaysian Lawyer. He has extensive experience in civil litigation, real estate and corporate matters. He has worked in law firms in Malaysia. As in-house lawyer for Aeon Co. (M) Bhd., he has provided legal advice and strategic solutions on corporate law relations, contractual relations, trademarks and other intellectual property, lease agreements, and compliance. Fluent in English, Chinese and Bahasa Malay. He joined LIKEARISINGSUN in January 2021, and as lead a counsel, is currently handling a wide variety of cases in a wide variety of industries, including litigation matters and contract practice.
"Whistleblower & s.17A Malaysian Anti Corruption Commission Act 2009" Seminar (May 2021)
"Understanding of Contract Law" Webinar (June 2021)
"Basic Understanding of Contract" Webinar (December 2021)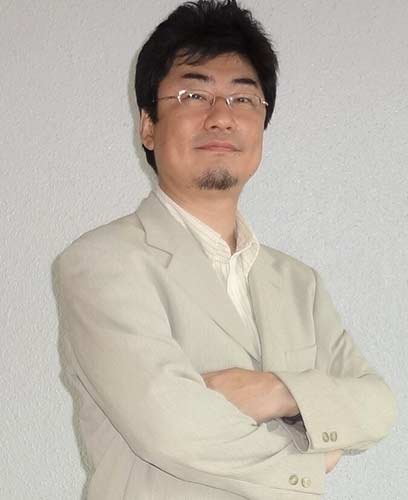 Yukihisa joined Recruit Co., Ltd., the largest HR company in Japan in 1987 and has been consistently involved in new business start-ups for 16 years. He was involved in the launch of "Hot Pepper" (Japan nationwide free town information magazine) in the Kobe and Osaka areas, and as the first editor-in-chief of each region, he also appeared as a commentator on local TV and radio programs.

Since he moved to Malaysia in 2003, he has also worked as Managing Director at Sakura Recruit(Founder CEO) and Unlock Asia (COO) for the past 18 years, and through his recruiting and business consulting businesses, he has supported local Japanese companies in building their human resources and organizations, and in attracting and establishing new companies from Japan. In 2013, he was featured in the Asahi Newspaper's Sunday edition (GLOBE), and on the NHK-BS1 television program "Global Debate WISDOM," where he shared his background on "Japanese youth moving to Asia" with Ian Bremmer and Noriko Hama. In 2014, he was introduced as one of the "100 Japanese people who won in Asia" in "AERA magazine".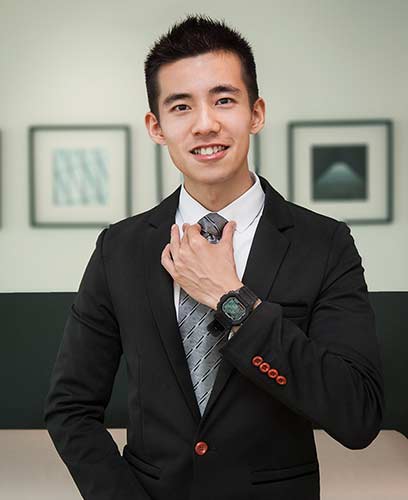 Martin holds a Degree in Law (LL.B.) from Northumbria University, UK. His drive lies behind all things tech, with a deep focus on cybersecurity. Organized the "LexTech Conference 2017" and "LexTech Conference 2018", Southeast Asia's first ever legal technology conference, for 2 consecutive years. He was the lead IT officer for multiple organizations, including Malaysian law firms GLT Law and Lee & Poh Partnership. Co-founder of digital company secretary platform MISHU. Joined LIKEARISINGSUN in 2021 to be an IT security expert. He is in charge of IT for the entire group and also supporting our clients for the establishment of IT security systems.
Chief Admin Officer cum Senior Consultant
After graduating from Kyushu University with a degree in Economics, Shiori worked in corporate sales division at Mizuho Bank. After staying in Singapore through a work holiday program, she came to Malaysia in 2013. She was involved in store operations and financial management as a director of a company that operated indoor kids playgrounds. She also participated in the launch of a water park business at the same company. After taking maternity and childcare leave, she joined a Japanese retail support company as Finance Manager and experienced Malaysian accounting practices. She joined LIKEARISINGSUN in 2022, utilizing her experience in management and financial operations in Malaysia. She is not only responsible for general affairs, human resources, and accounting related matters in our group, but is also deeply involved in M&A related transactions and various consulting projects.
Analyst
Attorney-at-law qualification in Malaysia
Daryl Khor read law at the University of London (External Programme) and graduated in 2013 with a Bachelor Degree in Law (Honours). He went on to complete the Certificate of Legal Practice (CLP) in Brickfields Asia College in 2014. He thereafter chambered with Messrs Chong + Kheng Hoe (formerly known as Messrs Kheng Hoe) and admitted as an Advocate & Solicitor in 2015. Subsequently he continued his practice in the same firm until 2020. His work focuses on civil litigation, construction disputes, arbitration, and adjudication. However, after 5 years of practicing as a lawyer, Daryl decided to have a move from being a litigation lawyer to an in-house legal counsel. He subsequently joined ACE Group where his primary responsibilities include drafting and vetting through legal agreements, providing legal advice to the group and ensuring the business of the group is adhering to the laws. Joined LIKEARISINGSUN as a legal analyst in 2022, utilizing his experience as a litigation attorney and his analytical and business acumen developed as an in-house lawyer.
Associate
Attorney-at-law in Japan
After graduating from Hitotsubashi University School of Law (Juris Doctor) in 2017, Seira worked in a legal department of a major Japanese manufacturer listed on the prime section of the Tokyo Stock Exchange, where she was engaged in contractual and compliance legal affairs and shareholder meeting-related matters. With a desire to further her expertise as a legal professional, she passed the bar exam while still employed, began her legal training in 2021, and registered as a lawyer in April 2022. She Joined LIKEARISINGSUN in May 2022 and came to Malaysia. She is providing a wide range of support for Japanese companies' activities in Malaysia, focusing on legal support. She was a member of the dance club in junior high and high school. Graduated from Chuo University Faculty of Law. She is a member of the Tokyo Bar Association.
After graduating from Kansei Gakuin University, Saori worked for a manufacturer-affiliated logistics company for more than 10 years, specializing in import and export operations, and has a wide range of practical experience from sales activities to arranging shipments. She was stationed in Malaysia for three years to work on a project to establish a local subsidiary as a manager, where her high practical ability and English skills were highly valued. She joined LIKEARISINGSUN in 2021 when the company decided to withdraw from Malaysia. She is familiar with the logistics practice in Japan and Malaysia and has extensive knowledge regulations. 
Get in touch with us now to learn more.
We cater to businesses of all sizes. No problem is too big nor too small.